Want to know who will be coming to your home? Get a Bio on each of our skilled and courageous heroes below.
You may ask: "What is our training process for these pest exterminating heroes?"
You can have confidence in our heroes. They have all completed classroom instruction developed by none other than our very own Captain Heat. During and after the classroom training, each trainee receives hands-on training until they are able to experience every one of the scenarios our heroes face daily. Once Capitan Heat is satisfied that the trainee has the knowledge, experience, and practice, the trainee is assigned a GPS equipped truck, trailer, equipment, supplies, and materials that they need to protect citizens on their own. The trainee knows that captain heat is always only a phone call away when they encounter a new scenario. The Captain can quickly guide the trainee through the our team's use of alien technology obtained from the planet Goo-Gle on his way to Earth (see our blog for that adventure coming soon). Using this technology captain heat can be with the technician virtually, guiding them to work out the solution to the proposed problem while avoiding wait times for customers. If the situation calls for it, Captain Heat will drop what he is doing and fly to assist his fledgling hero. 
You may want to know: "Who is Captain Heat?" "Is he a real person?" "Is he based on a real person?" "Is he single?"
Hey hey now, settle down. Captain Heat is a creative representation of the collective experiences we (The Team of Arizona Heat and Heat Pest Services) have had throughout our years of diligently working in all parts of Arizona and other parts of the South and West United States.
Captain Heat Doesn't Run! He fights, and he wins!
We do not turn and run away from a customer when they have had bed bugs for many months who tried to exterminate the bugs themselves with DIY remedies, but ended up making it much worse.  When we see the bed bugs are pouring out of the wall outlets, when they're all over the floors and walls in the daytime, and also in the bathrooms and closets. We do not turn and run when a customer calls us and says they have been fighting the bed bugs for many years and they just keep coming back. Even when the customer hired a "Nationally Branded Pest Control Company" who has come out to spray the beds and couches every month for the last five years, and whose house is a "little cluttered" – which is code for "I'm a hoarder". The thought never crossed our mind that we could not handle it, just because the other "Well Known Brand" company couldn't do it. Of course we can handle it! In fact some of those big companies have approached some of our locations wanting us to perform the heats as a subcontractor for them. We have been the only team capable of saving our customers from the perils of the most severe bed bug infestations you can imagine. Captain Heat knows how to get rid of the bed bugs the right way for good. He meets with the customer and examines the situation so that a tailor made plan of action can be created and executed.
The Capitan Heat Pest Services Difference 
Other pest control companies and their technicians stay within their safe zone which causes them to be unable to attempt solutions that lay on the edge or just outside of that zone. There is no innovation, collaboration up the ladder. The ladder only lets the ideas flow one way. So no, captain heat is not based on a single person (sorry lady). Rather, he is us and we are him. Together over many years, our team has developed a process to plan and quickly execute all of the bed bugs and eggs with a variety of superpowers we have developed. We safely eliminate any level of bed bug infestation without damaging customer's belongings or buildings. All of this gives us the confidence to say that our bed bug treatments are hotter, faster, and better than any other – anywhere. We are basically bed bug superheroes. 
Austin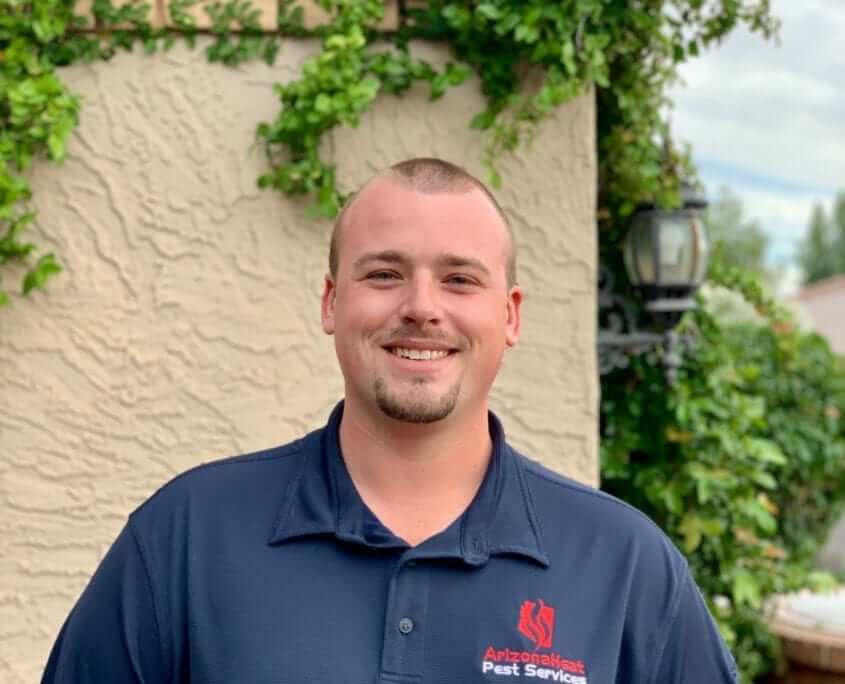 Bed Bug Recon Leader: Austin
Austin is Captain Heat. Austin is our lead bed bug treatment inspector. Since Arizona Heat Pest Services has always offered free in-person estimates for bed bug heat treatments and pesticide treatments, Austin is busy traveling all over the valley. Austin is a real straight shooter. Even though he is technically a "salesperson" you will find that he is not "sales-ey" at all. That is because when Austin started with Arizona Heat in 2015 his first position was "helper" meaning he was labor support for a heat treatment technician. He worked his way to a heat treatment technician who was responsible to complete his assigned treatments often alone, and operating at a high level. Slowly, Austin began transitioning to a strictly sales and customer service role. That is why Austin's treatment recommendations will always be spot on accurate for the given situation. He knows what needs to be done to completely exterminate all bed bugs, because he did it for so long. Austin is constantly speaking with customers on the phone before, during and after their bed bug treatments to ensure that his customers are taken care of. When he is not speaking with customers by phone, text, or email, he is communicating with the technicians who he assigned to complete his customer's jobs. Austin is dedicated to the company and to his family and he is honest in all regards. If you see him soon, tell him congratulations on his marriage! Woot Woot! Love Ya Man!
Reviews Mentioning Austin's Name:
Sean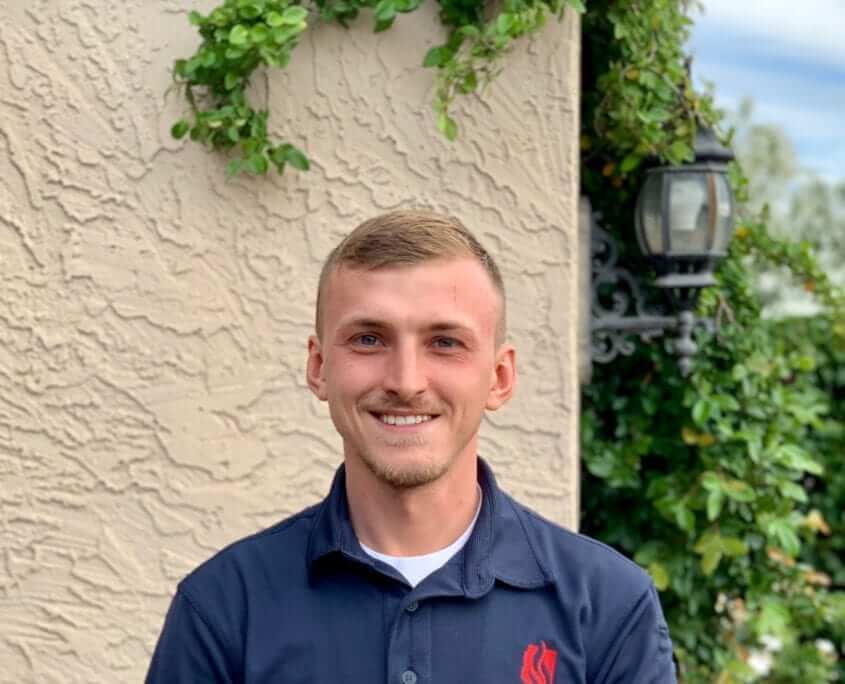 Bed Bug Assassin: Sean
Sean is Captain Heat. Sean is our lead heat treatment technician in Phoenix. He has been with Arizona Heat Pest Services since 2016. After Austin worked here for a year, he kept mentioning his brother Sean who lived in Tacoma Washington with their father. It turned out to be one of the best hires we ever made. Sean turned out to be quite impressive: He is a rock star with his heat treatments, his attention to detail, his refusal to cut corners, his customer service skills, his understanding of the state and federal laws that regulate the pest control industry, his unwavering adherence to the same, his consideration of possible negative outcomes based on the situation, and the way that he takes action to mitigate the same. He Is so good at heat treatments at this point that he could probably do them blind folded. He is responsible for training ALL new heat treatment technicians. He is the designated instructor who administers the classroom and field training. Sean makes sure that his trainees are the best possible fit before proceeding with their training. The fledgling technician must demonstrate their ability to handle any normal scenario before Sean will release them from training. When the trainee is ready, Sean will coordinate a company vehicle and all equipment, supplies, and materials that the new technician will need. Sean is responsible for coordinating all of those pieces together in an organized way. Sean continues to monitor new employees closely for several months to build the confidence within his new team members. He is only a phone call away from any team member who may have questions or need a helping hand. We love you Sean!
Reviews Mentioning Sean's Name:
Tony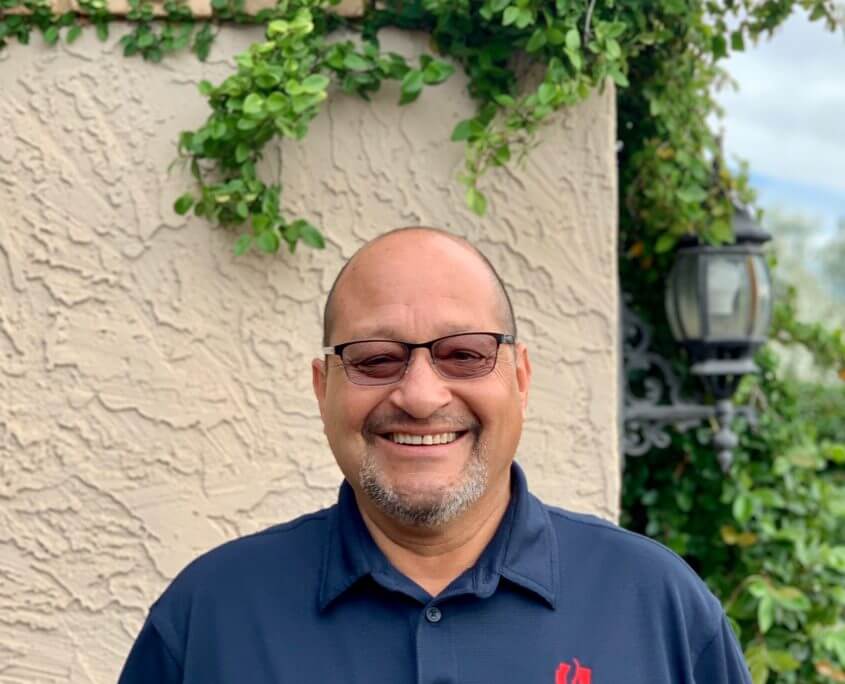 Pest Hero: Tony
Tony is El Capitán Heat. He began working with Arizona Heat Pest Services in December of 2013. He started out as labor support and shortly after his training was complete he was a bed bug heat treatment technician. Tony always has a more broad view of the company and firmly believed that Arizona Heat should offer more than just bed bug services. You see, bed bugs was our only focus from 2011 – 2019.  Tony left in 2014 to work to work for Truly Nolan. During his time with Truly he learned a lot of new skills and broadened his knowledge and experience. He was subsequently recruited by two other well known nationwide pest control companies where he continued to grow his skills, knowledge, and experience. He finally came back to work for us in 2019 with the goal of helping the company to grow by expanding our services to one time, recurring, and specialty pest control and termite services. Tony has played a vital role in the development of training for the extermination of all additional pest villains. Since then Tony has developed into a great General Manager and Certified Qualified Applicator for Arizona Heat. He has Interviewed, hired, trained, and managed his pest control technicians to ensure that we are always providing TOP QUALITY SERVICE to all of our customers. If you have a bug or pest bothering you at your home or business, then you may just meet Tony. He will inspect your home and give you the best recommendation possible for your situation.
Reviews Mentioning Tony's Name:
Leroy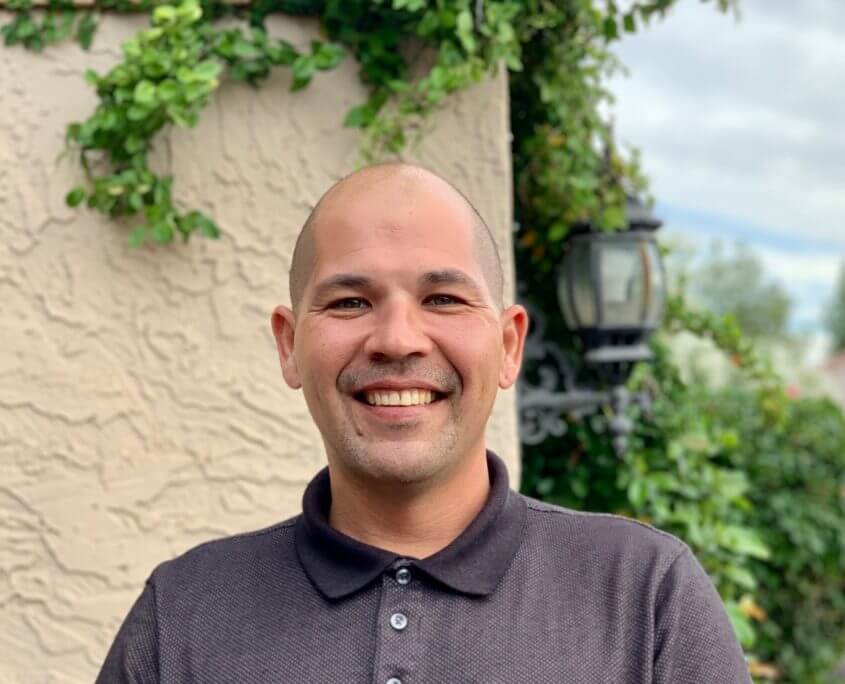 Leroy
Leroy is Kāpena Heat! Always happy and humble, Leroy is our very own Hawaiian Heat Hero. It is refreshing to talk to him because he has nothing but nice things to say. An honest and true family man, this father of four has been married for 13 years! You can see Leroy's humility in the way that he does not boast, he is content, and he does care about all others above himself. He is a role model that anyone could look up to and a father that his children should be proud of. Leroy has been working with us since May of 2019. Since he began working at Arizona Heat Leroy showed us that he cares about the customers and his other team mates. He takes his time to make sure that all aspects of the heat treatment are performed correctly to prevent damage and exterminate the bed bugs. He is always willing to help and goes above and beyond to ensure a fantastic customer experience. Leroy recently purchased a house in Arizona City Near Casa Grande, which is half way between Phoenix and Tucson. If you are under attack by those blood sucking bed bugs or scary and scaly scorpions in Mesa, Casa Grande, or Tucson areas just give us a call and Leroy will fly to your rescue and save the day!  Leroy does not have many reviews mentioning his name mostly because he does not want to ask his customers and put them on the spot or make them feel uncomfortable. That is how much he cares!
Reviews Mentioning Leroy's Name: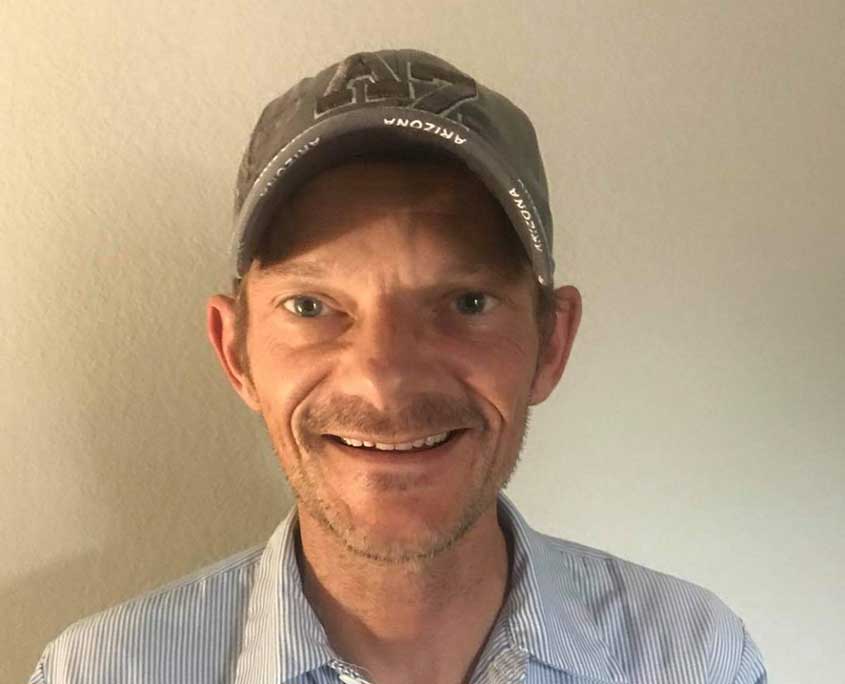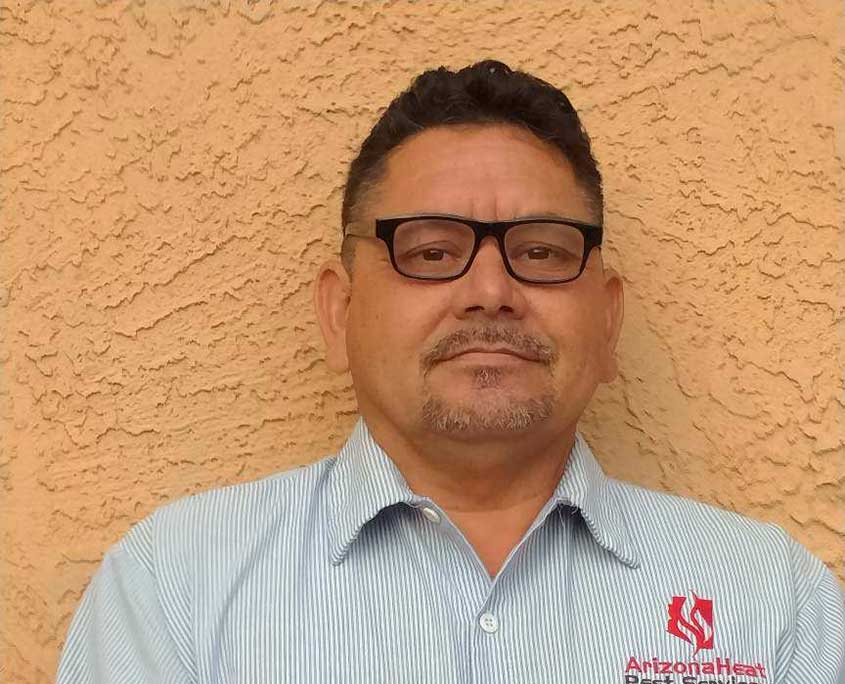 Tucson Pest Hero
Yes, at present Hector is holding down the fort, defending the population of Tucson, Marana, Green Valley, and Sierra Vista while the rest of the team is away fighting villains in other parts of AZ. Thank goodness that Leroy, our dedicated and experienced Hawaiian Hero, lives in Arizona City – strategically located half way between Phoenix and Tucson. Since 2014 we normally had at least two heroes living in Tucson at all times, but as I'm sure you're all too aware of – 2020 was anything but normal. We look forward to protecting you and yours from the creepy crawly villains of Tucson. If you're in Tucson, visit our Tucson website to learn more about the special villains that live there like the terrifying Tucson kissing bug.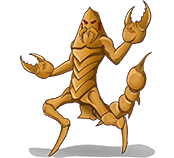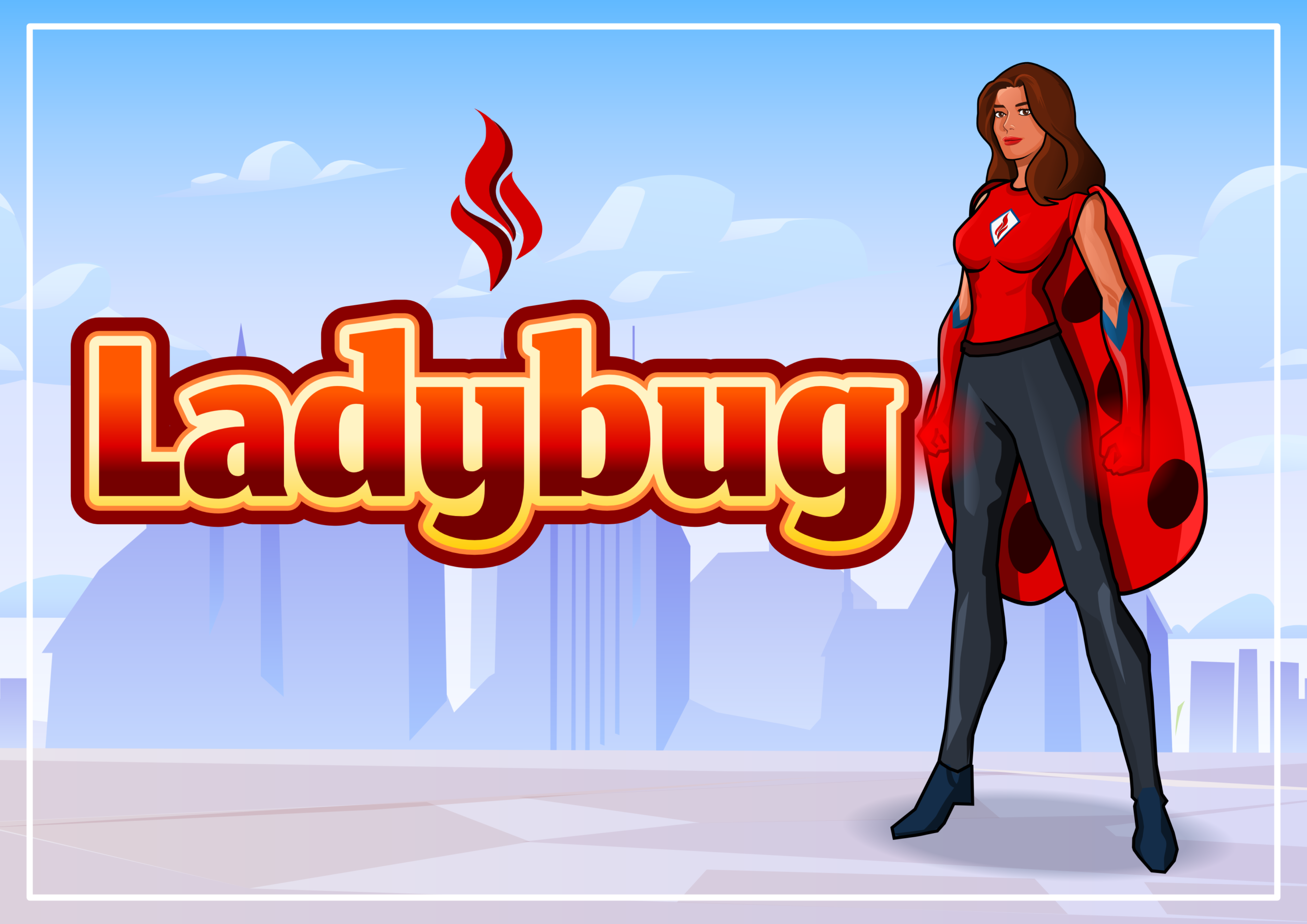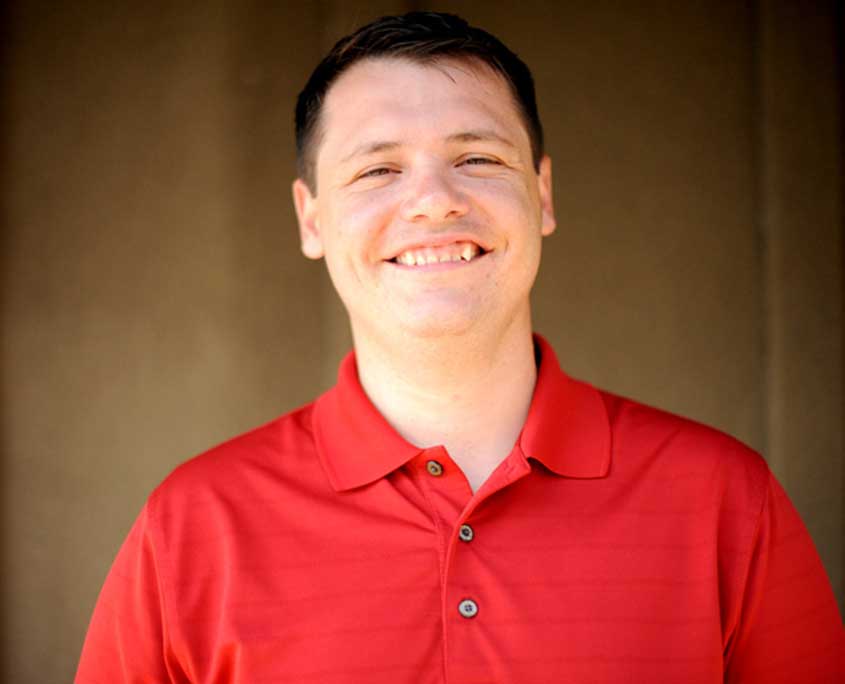 "When you compare bed bug treatments, be sure to consider the length of time it will take to kill all bed bugs, the amount of pesticide used, the length of the warranty period, and the price of the treatments."