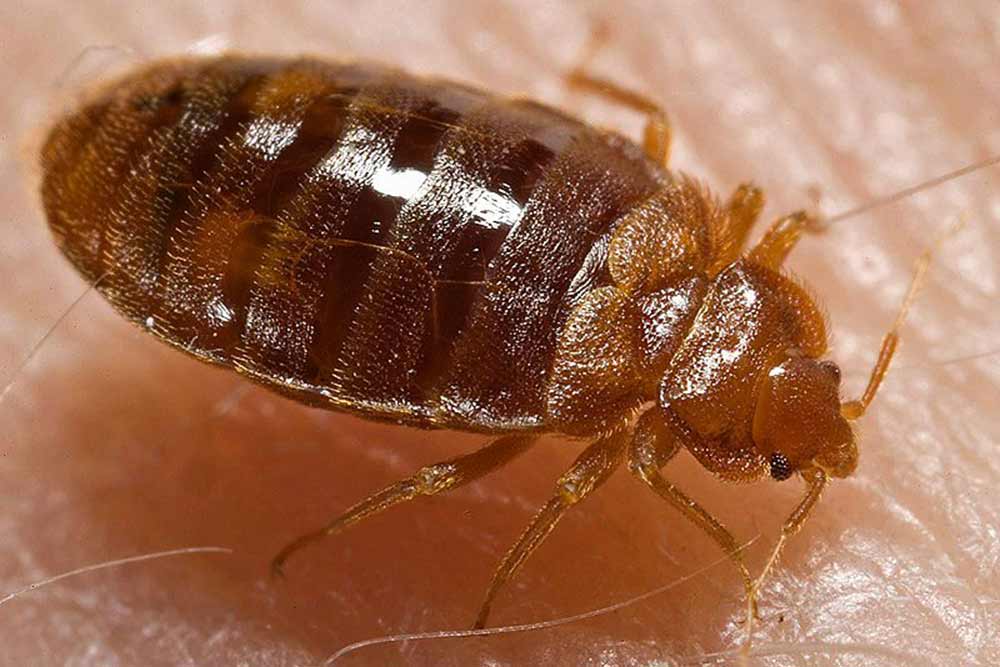 Bed Bug Rash
If you have been bitten by bed bugs and notice a rash start to form there are ways you can combat it at home.  Understanding how bed bugs bite and other signs of rash is important so you can effectively check for and remove the pests, too.  Check out the article below from BedBugs.org and follow the link at the bottom for even more information.
How to Treat a Bed Bug Rash
How Does an Individual Get a Bed Bug Bite Rash?
Bed bugs commonly infest summer cabins, especially at camps, hiking trail shelters and parks. Many times, when they are found in an urban home they can be traced back to a visit to one of these facilities.
These parasites are attracted to warmth, which is why they bite us as we sleep. They are also attracted to carbon dioxide, which is what is exhaled by oxygen breathing species.
They reside in dark areas and crevices near the host. Their only food is the blood they obtain from the host. Hosts for this bug are many different species of vertebrates including canaries, poultry, guinea pigs, cats, dogs, mice, bats and unfortunately, man.
How They Feed
These bugs feed on the host while the host sleeps, generally just before dawn. They will usually not be seen during the daylight hours unless the infestation is severe.
This bug will secure itself to the host's skin using its claws and then inserts it 'beak' into the skin of the host. The 'beak' consists of two tubes (stylets); one sucks up the host's blood while the other injects saliva (venom) in the wound.
This saliva assists in preventing the host's blood from coagulating to keep it flowing. It also has an anesthetic to numb the feeding area on the host. This saliva is what causes the itching sensation on the host's skin.
Feeding Based on Age
Nymphs (adolescents) feed for approximately three minutes while an adult may continue to feed on the blood of the host for ten to fifteen minutes.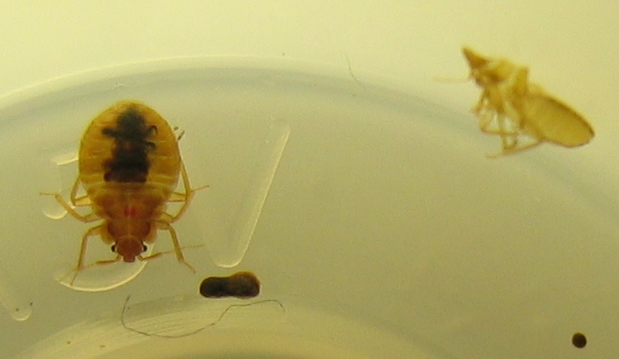 Amazingly, they can survive 18 months without any oxygen and as much as a year without any blood. The bites cause burning, itching and swelling. The degree of symptoms depends upon the host's susceptibility.
How Common are These Rashes?
The National Pest Management Association has stated that prior to the year 2000, as few as 25% of the pest control companies in the United States had encountered an infestation of these nasty bugs. Currently that number has risen to 95%.
At this point in time 76% of the United States pest control professionals think that this bug is the most difficult pest to eradicate.
Companies that previously received one or two calls per year are now reporting that they receive one or two calls weekly.
Why has the Infestation Returned?
There are various factors that are contributing to the resurgence in the United States. Citizens are frequently traveling to foreign areas that are infested.
Second-hand furniture and furnishings have become extremely popular. Populations have increased their resistance to the various pesticides. Control has been neglected by the pest control industry since the '40s.
What Does a Typical Bite Rash Look Like?
When these bugs bite an individual, they can develop a rash. These rashes have the ability to cause an extremely irritating itching sensation. The actual rash is not considered to be detrimental to one's health.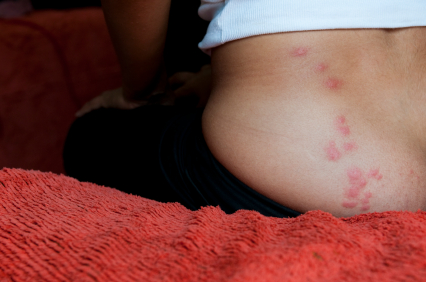 Many times a rash is mistaken for bites that are caused by insects commonly found in a household. These insects include fleas, lice, ants and mosquitoes. The truth is that the majority of individuals are not aware they have been fed on by these parasites. Many times, they assume the rash is just a skin allergy.
However, once you are aware of what to look for, it is very easily recognizable.
One of the first signs is numerous tiny or raised skin bumps. These bumps will always be in a row or cl ustered pattern. This is because they generally feed more than one time at the same location.
Continue reading at: http://www.bedbugs.org/how-to-treat-a-bed-bug-rash/
Categories :
Bed Bug Tips